Details

Written by

Webmaster Aimee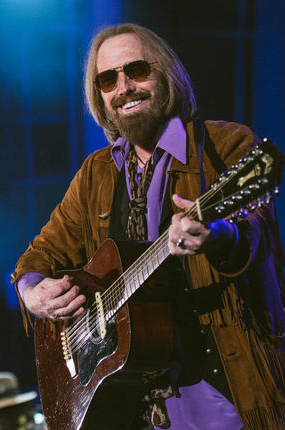 Hey Petty people,
Sorry that I don't have an article for you this week. Week's been kind of crazy for me. Got a few other updates, at least.
Tour Dates and Setlists! Made a few small changes. Added dates up to 1999. Also added setlists from the 1987 Rock 'n' Roll Caravan Tour and 2017's 40th Anniversary Tour.
Skipped over the setlists for the 1986 True Confessions Tour; still trying to figure out how I'd like to handle the Dylan/Petty shows, particularly the ones that omit Petty's set. If anybody has an idea about what to do here, I'd appreciate hearing it. Leave a comment.
Live Anthology Dates! Fixed a few misteaks on this page, as well as updating it to be consistent with the site's new design.
Saturday Night Live Appearances! No mistakes on this page, but also updated its appearance.
Subject Index! Kind of lost track of where I was with this and haven't updated it in a while. Not my smartest, really. Going to start working on it again soon.
New featured article? Liberty and I are discussing it. Will keep you posted.
That's all for now. See you next week,
- Aimee (listening to I Mother Earth - One More Astronaut)
Details

Written by

Webmaster Aimee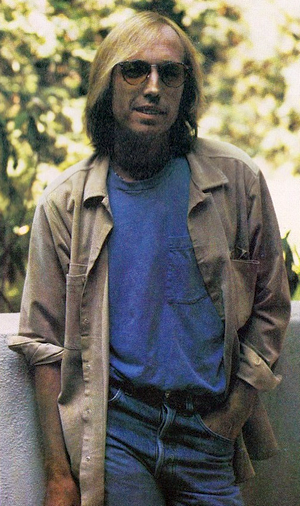 Hey Petty people,
I forgot last week's wrap-up. Whoops. Anyways, here's this week's newspaper article:
"'Refugee' starts the album with a snarl and spit. 'Somewhere, somehow, somebody must have kicked you around some,' sings T.P., and the band backs him with the kind of power you wouldn't want to face in a gang fight."
Anyways, onto the big thing:
Interview with Phil Jones! This was actually my idea, and Liberty insisted that I do it (though she did help). A big thanks to Phil.
Not much else, so see you next week.
- Aimee (listening to The Trews - Paranoid Freak)
Details

Written by

Webmaster Aimee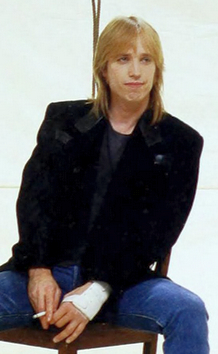 Hey, Petty people.
So here's the first weekly wrap-up of 2019. Let's get things started with our weekly newspaper article (an interview!):
"It taught me some big lessons: It's never going to be in order. You just have to take each day."
As for other updates, I've got the Tour Dates and Setlists page done up to 1987 and put up several setlists for the 1985 Southern Accents tour. I'd also started work on typing up some more magazine articles, but a migraine (still recovering from it) put me out before I could do much on it.
See you next week,
- Aimee (listening to the Traveling Wilburys - End of the Line)
Details

Written by

Webmaster Aimee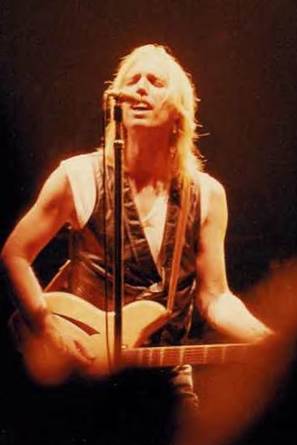 Hey Petty people,
Well, this is the last news post for this year. Been quite a ride. Of course I had to go and catch a cold...
New concert review for you:
"The chords begin to sing out of the instrument, and the rest of the band chimes in, Pulsating rhythms vibrate through the air, and chill the spectators to the bone."
Just one update this week:
Tour Dates and Setlists: Added the 1982-1983 Long After Dark tour dates. As well, I added weekdays to all the existing dates on the page. (I'd like to give a special thanks to the developer of Calendar 2000, a tool that helped me with the process.)
As promised in the last post, here's my thoughts on Tom Petty And Me.(Go read Liberty's review, if you haven't already.)
First and foremost, this book is about smoking weed. I lost count of how many times that marijuana was mentioned, either directly or indirectly, but after a while I fully expected the smell of it to start emanating from my eReader. (Since my budget is rather tight and shipping costs to Canada are high—no pun intended!—I went with a cheaper digital copy.)
Aside from that, the book was short—almost too short at times. There were parts that I wish were elaborated more on (live cougars at radio stations?) but what was there was pretty great. I especially loved Chapter 25, "Tom's Big Heart," which is exactly what it sounds like. And I absolutely cracked up at other parts, especially the radio show quoted in chapter 24. Yes, Depeche Mode is a pretty lousy name for a dog.
Overall? The book was definitely worth what I spent on it (and I'd definitely go for the physical copy if I could spare it), and I'd definitely recommend it to anyone interested in Tom Petty or music promotion in the 1970s/1980s.
Anyways, see you next week,
- Aimee (listening to Alice in Chains - No Excuses)
Details

Written by

Webmaster Aimee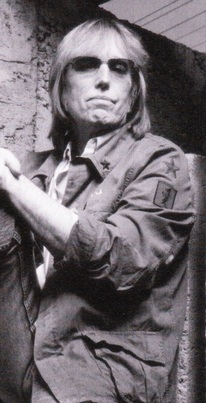 Hey Petty people,
Final interview for this week, published in British music magazine Mojo in 2006. In it, Tom Petty (and his Heartbreakers) talk about their early tours in England, escaping from wild parties through bathroom windows, and the time that he walked off stage. (There's also a few confusing factual errors; extra points if you're able to pick them out.)
"The first two records, we just kind of made them. Damn The Torpedoes, for some reason, was much harder to make. It just went on and on and on. A lot of the difficulty was in the sound. We played gigs and we played fine, but they wanted this big thing."
I'll be skipping next week's Weekly Wrap-Up, but I do plan to work some on both the tour dates and the subject index. I also bought an eBook copy of Tom Petty and Me for Christmas, so I'll post my thoughts on it sometime.

Merry Christmas! Or happy holidays, if you're not the Christmas sort.
- Aimee (listening to Tom Petty - To Find A Friend)