Details

Written by

Webmaster Aimee
Hey, Petty people,
Got three newspaper articles for you this week. Thought I might as well make up for the few weeks without.
"Since then, the group's music has been labeled as everything from outlaw urban blues to melodic hard rock and, like many new artists, the Heartbreakers have been compared to the likes of Dylan and the Stones."
"He wore a gray beard and let his hair fall over his ears, showing the audience that even rock legends get old. But, the night was a lesson that great music has no age—Petty and his ability to pack stadiums and delight audiences is immortal."
"How are you? We're so excited we finally made it to Winnipeg. It's Saturday night and we've got everything we need for one big ass rock 'n' roll show."
Other than that, the big news for the week is that the Tour Dates and Setlists page is finally complete! Well, at least the tour dates portion is. Still working on the setlists part. Go take a look if you're so inclined; I'm quite happy with the way it turned out.
That's all for this week. See you next!
- Aimee (listening to Crash Kings - Mountain Man)
Details

Written by

Webmaster Aimee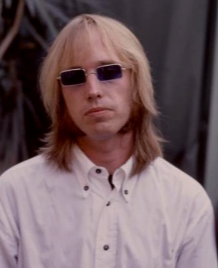 Hey Petty people,
Didn't work much on actual content, I'm afraid.. Mostly working on the backend to optimize the site's performance a bit more, as well as typing up some magazine articles.
As mentioned over in 500 Server Errors, I've replaced our outdated comments plugin (which was causing some runaway memory issues) with a new one. Unfortunately, I've had to enable a CAPTCHA on it to migitate the spambots.
Not much else to report. See you next week,
- Aimee (listening to the Tragically Hip - Fireworks)
Details

Written by

Webmaster Aimee
Hey, Petty people,
If you've gotten any 500 server errors in the past day or thereabouts, don't worry, I've noticed it. Currently trying to get in touch with our webhost to try to figure out the underlying cause but I've made a temporary fix that will hopefully keep it up and running for the time being.

Will update this when I have more information,
- Aimee
UPDATE (10:08 P.M. Atlantic): Webhost got back to me; it's a site issue. Have a few ideas. Will troubleshoot and update again soon.
UPDATE (10:56 P.M. Atlantic): Believe I've tracked down the issue to two outdated third-party extensions. Site seems to be working well now.
UPDATE (11:22 P.M. Atlantic): I've replaced our old comments plugin (which was causing issues) with a newer one. All the old comments are still in place, thankfully!
Details

Written by

Webmaster Aimee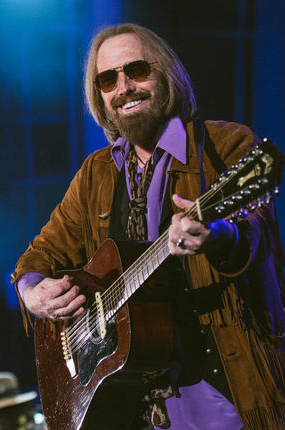 Hey Petty people,
Sorry that I don't have an article for you this week. Week's been kind of crazy for me. Got a few other updates, at least.
Tour Dates and Setlists! Made a few small changes. Added dates up to 1999. Also added setlists from the 1987 Rock 'n' Roll Caravan Tour and 2017's 40th Anniversary Tour.
Skipped over the setlists for the 1986 True Confessions Tour; still trying to figure out how I'd like to handle the Dylan/Petty shows, particularly the ones that omit Petty's set. If anybody has an idea about what to do here, I'd appreciate hearing it. Leave a comment.
Live Anthology Dates! Fixed a few misteaks on this page, as well as updating it to be consistent with the site's new design.
Saturday Night Live Appearances! No mistakes on this page, but also updated its appearance.
Subject Index! Kind of lost track of where I was with this and haven't updated it in a while. Not my smartest, really. Going to start working on it again soon.
New featured article? Liberty and I are discussing it. Will keep you posted.
That's all for now. See you next week,
- Aimee (listening to I Mother Earth - One More Astronaut)
Details

Written by

Webmaster Aimee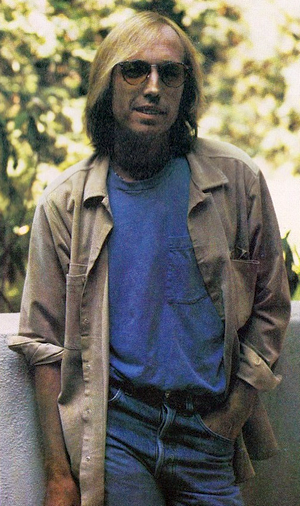 Hey Petty people,
I forgot last week's wrap-up. Whoops. Anyways, here's this week's newspaper article:
"'Refugee' starts the album with a snarl and spit. 'Somewhere, somehow, somebody must have kicked you around some,' sings T.P., and the band backs him with the kind of power you wouldn't want to face in a gang fight."
Anyways, onto the big thing:
Interview with Phil Jones! This was actually my idea, and Liberty insisted that I do it (though she did help). A big thanks to Phil.
Not much else, so see you next week.
- Aimee (listening to The Trews - Paranoid Freak)