Details

Written by

Webmaster Aimee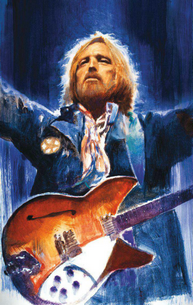 Hey Petty people,
Today's offering isn't an interview, but a review of Hypnotic Eye, appearing in Rolling Stone magazine just three and a half years ago. Need I say much more?

"Yet there are few, if any, attempts to re-enact Petty's vintage hits. This is the Heartbreakers four decades and a million shows later, deepening their attack with study reliability."
I have an appointment with my neurologist tomorrow morning, so tomorrow's interview will be a little late. It'll be well-worth the wait, though.
As always, enjoy,
- Aimee (listening to Tom Petty and the Heartbreakers - You Tell Me)
Details

Written by

Webmaster Aimee
Hey Petty people,
Today's interview goes way back to May 1980, following the release of Damn the Torpedoes, and was published in New Zealand music magazine Rip It Up. In it, Tom Petty talks about what held him together during the lawsuits, what he thinks of Jimmy Iovine, and why You're Gonna Get It! will never be his favourite album:
"I think there's bitterness there, but I think there's more hope for survival. That album is about standing up for your rights, the certain inalienable rights that nobody can take away from you."
As usual, enjoy!
- Aimee (listening to the Tragically Hip - Ahead By A Century)
Details

Written by

Webmaster Aimee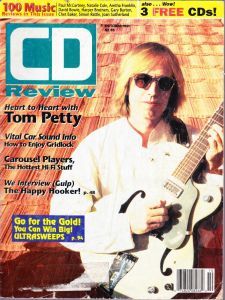 Hey Petty people!
Got some more magazine articles typed up, so you know what that means - time for a weeklong stretch of them! Consider it a little early Christmas treat!
So, no weekly wrap-up, but go ahead and check out all the newly added 1981 tour dates and setlists. Many of the setlists not from my own collection were scraped from db.etree, so credits go to them (and to mikemono from Mudcrutch Farm for informing me about the site).
So, onto the first article! From 1991, a few months following the release of Into The Great Wide Open, comes this inteview from CD Review, in which Tom Petty talks about why he chose Jeff Lynne to produce the new album, what happened to the Wilburys' Volume Two, and why he hates Dolby:
"It used to be great. I mean, I'm old enough that I remember getting an album for three bucks—a mono one. And I could always raise three bucks somehow. If I wanted it, I could go out and collect a crate of bottles, then mow a lawn to get a dollar and seventy-five cents, and by the end of the afternoon I'd have three bucks, I'd buy the album and I'd go home and play it. That was one privilege I had as a kid—access to music. It was affordable."
Hope you like it! There'll be another one tomorrow! I like exclamation points a little too much today!
- Aimee (listening to Bachman-Turner Overdrive - Don't Get Yourself in Trouble)
Details

Written by

Webmaster Aimee
Hey Petty people,
Here's your weekly newspaper article:
"BINGO!!! You guessed it. Two tickets to see Tom Petty and the Heartbreakers in concert. I'll never doubt the concert line again."
Not much to report for this week, aside from adding links to concert reviews for the 2012 Summer Tour. Last week's been a bit of a rough one for me. Hopefully this one will be better.
- Aimee (listening to The J. Geils Band - Flamethrower)
Details

Written by

Webmaster Aimee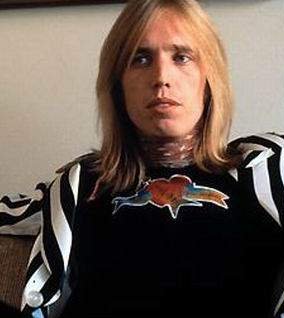 Hey Petty people,
Got an early interview, published in the Santa Cruz Sentinel in 1978:
"The obituraries are written on what we would call punk rock. It's a shame the public had to have bullbleep shoved down their throats."
I have a pretty good idea that Tom didn't actually use the word "bullbleep." A few other updates, as well:
Tour Dates and Setlists! Went and added all the dates for the 1979-1980 'Damn the Torpedoes' tour, including links to concert reviews.
New 404 page! Took a bit of pain to get working, but I added a more useful 404 page with links to the magazine and newspaper indexes. If you really want to see it, you'll have to figure that out yourself.
Not much more going on. Still working on the subject index (progress is slow) and typing up magazine articles (not quite so slow). Added some more quotes for the front page, too.
- Aimee (listening to the Tragically Hip - Grace, Too)