Tell a Friend
Orange Coast Magazine -- January 1980
Damn the Torpedos, Tom Petty and the Heartbreakers (Backstreet) -- With this release, the record-buying is finally discovering what the critics have known for years, that T.P. and the boys are rock 'n' roll at its finest.
On Disc
Review by John Liebrand
Ampersand -- January-February 1980
Tom Petty | Damn the Torpedoes | (MCA)
They treat him like dirt. They drive him bankrupt and crazy, too. They probably tried to steal his flying V guitar. They ring his doorbell in the middle of the night and run behind the hedge. But Tom Petty survives.
Damn the Torpedoes is Tom Petty and the Heartbreakers' "Buckle Down Winsocki." Most of the songs are about alienation, rejection and mistreatment, tried and true rock themes. But the ring of twelve-string guitars and Petty's cocky tone announce that the problems won't crack him like an egg. Damn the Torpedoes is pure jumping up and down music, filled with precise guitar work and tight melodies, sung with rare passion. Ultimately it's an optimistic album as well. Petty and his band prove they'll full of enough fire to overcome anything, even torpedoes.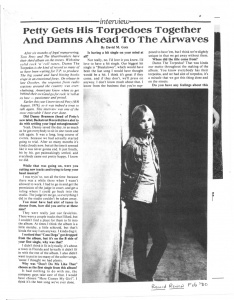 Interview: Petty Gets His Torpedoes Together and Damns Ahead To The Airwaves
By David M. Gotz
Record Review -- February 1980
After six months of legal manuevering, Tom Petty and The Heartbreakers have their third album on the streets. With nine solid rock 'n' roll tunes, Damn the Torpedos is the kind of record so many of us have been waiting for T.P. to product. The big sound and hard hitting hooks erupt in an emotional foray. On release in late October, the response from radio stations around the country was overwhelming; Americans know when to get behind their own and go for rock 'n' roll at its best -- passionate and proud.
Earlier this year I interviewed Petty (RR August, 1979), so it was indeed a treat to talk again. This interview was one of the most enjoyable I have ever done.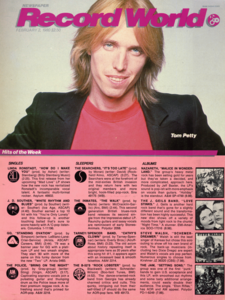 Cover Story: Tom Petty Breaks Through
By Sam Sutherland
Record World -- February 2, 1980
LOS ANGELES -- As the title of their third album, "Damn the Torpedoes," suggests, the career outlook for Tom Petty and the Heartbreakers is full speed ahead: with the album, their first for MCA's Backstreet Records, bulleted at seven on the RW Album Chart, the set's first single, "Don't Do Me Like That," carrying its own bullet at the number eight slot on the Singles chart, and a follow-up, "Refugee," already haded for the top 40 (the single is bulleted at 53 in its second week out), Petty and his partners are finally reaping the commercial acceptance predicted since their recorded debut in 1976.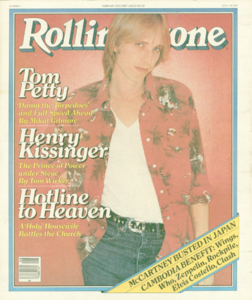 Tom Petty's Real-Life Nightmares
By Mikal Gilmore
Rolling Stone #311 - February 21, 1980
A travelogue of lost hope, broken dreams, disillusion, and finally, renewal
At the moment, Tom Petty doesn't look much like a man who recently regained the upper hand in his career. Instead, hemmed in by hazy lights centerstage at Philadelphia's Tower Theater, he looks strained and ashen as he sings "Even the Losers," a hard-learned article of faith from his new album, Damn the Torpedoes. Appearances aside, though, Petty still barks with all the fervor and inflection of a raving tenor saxophone when he hits the chorus tag: "Even the losers/Keep a little bit of pride/They get lucky sometime."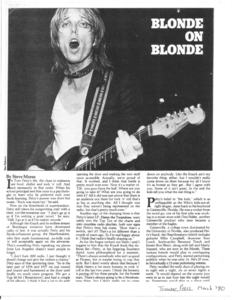 Blonde on Blonde
By Steve Morse
Trouser Press - March 1980
In Tom Petty's life, the clues to existance are food, shelter, and rock 'n' roll. And not necessarily in that order. When his school principal sent him once to a psychologist to learn why he preferred rock over book-learning, Petty's answer was short but sweet. "Rock was more fun," he said.
Now on the threshhold of superstardom, Petty still views his songwriting craft with a clear, cut-the-nonsense eye. "I don't go at it as if I'm writing a great novel," he says. "Hell, I go at it as if I'm makin' records."
Although the Knack and its endless stream of Beatlesque imitators have dominated radio of late, it was actually Petty and his Byrds-influenced group, the Heartbreakers, who first made fundamental, no-frills rock 'n' roll acceptable again on the airwaves. That's something Petty (speaking via phone from Los Angeles) doesn't want people to forget.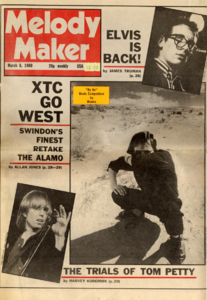 The Trials of Tom Petty: Petty gets it...
By Harvey Kubernik
Melody Maker -- March 8, 1980
Washed clean by legal wranglings, Tom Petty is settling down to write good rock 'n' roll songs. 'That's all I want to do,' he tells HARVEY KUBERNIK.
And they said it never rains in Southern California. Like hell it doesn't! Day after day after day of torrential rains nearly washed us into the briny depths. It was a nightmare. Woody Allen would argue it was a warning from the Gods to amend our frivilous, hedonistic LA ways. It nothing else, it's a reminder that there are larger forces at work than governments, oil companies and record labels. It's a time, as Thomas Mann would say, to "take stock".
Up on Sunset Blvd, in the steel and glass that houses Lookout Management, Tom Petty sits high and dry. The rains have abated; as the city dries out and reflects, so does Petty. His career has weathered the storm and stress of musical indecision, legal snafus and the delirious ride to the top of the charts.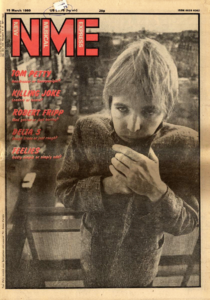 Call Tom Petty the new Springsteen and he'll cut you!
By Max Bell
New Musical Express -- March 15, 1980
The Piccadilly Hotel in Manchester is an anonymous modern structure slipped neatly inside a multi-storey car park -- an injection of glass and concrete at the core of a wraparound helter shelter. The ethos behind such a building is entirely American, the accent on efficiency and impersonality.
A desk clerk surveys the lobby with a glazed smile. "You're welcome," he parrots awkwardly at every satisfied customer. "You're welcome." The expression grates absurdly. I look carefully at the man's nose, it doesn't appear to be growing.
In One Ear & Out The Other: Pairings
Ampersand -- March-April 1980
Del Shannon, whose "Runaway," one of the great teen melodramas of rock & roll, was a Number One record exactly twenty years ago, has remained a star all these years in England and in the hearts of American rockers with long memories -- like Tom Petty. Shannon signed with ABC Records a while back, with the stipulation that Petty's band produce his album. Four tracks featuring the Heartbreakers had been finished, when ABC was swallowed by the corporate shark's mouth of MCA Universal. Now the tracks, all originals, are expected to surface on an EP to be released by RSO Records. Petty, meanwhile, will spend March touring Europe. His pesky tonsils came out surgically in early February.