Details

Written by

Webmaster Aimee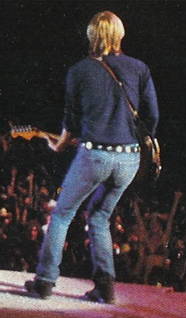 Hey Petty people,
Solving mysteries is fun!
Recently, a website visitor emailed us, asking if we could find out any information about a concert that she had attended at the Fox Theater (Atlanta, Georgia) during the Damn the Torpedoes tour but couldn't find any evidence about online. I sent off an email to the Fox Theater itself, but as many of their records were destroyed in a fire years ago, it was fruitless. Fortunately, I knew where to look, and after some guesswork about the exact date, was able to find the show listed in the events section of the University of Georgia's student newspaper, The Red and Black. The show itself (December 1, 1979) is now added to our Tour Dates page.
The point of this is—if you have a question about something, send us a message. We'll do our best to try and help.
Anyways, some other news:
Magazines! I was able to find a bunch of scanned Record World and Cashbox magazines. I've gone through the Record Worlds. The Cashbox magazines, on the other hand... Anyways, there's plenty of goodies in them. And some OCR shenanigans, too. (Who wants to hear a Torn Petty and the IfeartMealiers record produced by barmy Lorne?)
New image galleries! I wasn't entirely happy with our current image gallery plugin. In the last week, I was able to find a better alternative. I'm still in the process of switching everything over—I expect this will take several weeks—but check out this article to see it in action.
Other little updates! Added concert reviews to the tour dates page up to 1990. (I'm still in the process of spring-cleaning my hard drive, so the setlists will come later.) And I've added some more entries to the Random Quotes on our front page.
You didn't think I'd forgotten the weekly newspaper article, did you?
"Maybe it's the sound of the '70s, but the '80s are almost here and I have a feeling, after seeing Petty play at Memorial Auditorium Saturday, that the '80s may just spell the return of good, solid Rock. And at the forefront of the Rock Revival will be a young man named Tom Petty."
See you next week,
- Aimee (listening to E.L.O. - Latitude 88 North)
Details

Written by

Webmaster Aimee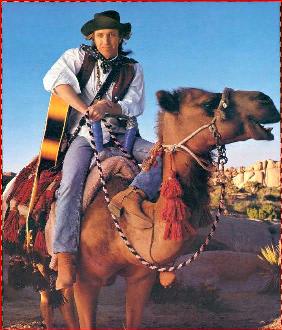 Hey Petty people,
Wondering if anyone even reads these things? Anyways, got two concert reviews for you:
"At one completely random moment (albeit one that probably occurs at every stop on the tour) a creature that Petty simply called 'the psychedelic dragon' came out of the tree to bring him his harmonica. Random, but absolutely hysterical."
"I learned a few valuable lessons that night -- never underestimate the power of pure rock 'n' roll played with passion and see Petty whenever the opportunity arises."
'Side from that, I added a handful more setlists that I found dumped into a folder with a bunch of other random files. Been kinda busy doing an early spring-cleaning of my hard drive. (And while sorting through ten years' worth of bookmarks, I also dug up this old fansite. I love the Wayback Machine.)
See you next week,
Aimee (listening to Foghat - Slow Ride)
Details

Written by

Webmaster Aimee
Hey, Petty people,
Got three newspaper articles for you this week. Thought I might as well make up for the few weeks without.
"Since then, the group's music has been labeled as everything from outlaw urban blues to melodic hard rock and, like many new artists, the Heartbreakers have been compared to the likes of Dylan and the Stones."
"He wore a gray beard and let his hair fall over his ears, showing the audience that even rock legends get old. But, the night was a lesson that great music has no age—Petty and his ability to pack stadiums and delight audiences is immortal."
"How are you? We're so excited we finally made it to Winnipeg. It's Saturday night and we've got everything we need for one big ass rock 'n' roll show."
Other than that, the big news for the week is that the Tour Dates and Setlists page is finally complete! Well, at least the tour dates portion is. Still working on the setlists part. Go take a look if you're so inclined; I'm quite happy with the way it turned out.
That's all for this week. See you next!
- Aimee (listening to Crash Kings - Mountain Man)
Details

Written by

Webmaster Aimee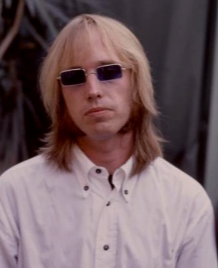 Hey Petty people,
Didn't work much on actual content, I'm afraid.. Mostly working on the backend to optimize the site's performance a bit more, as well as typing up some magazine articles.
As mentioned over in 500 Server Errors, I've replaced our outdated comments plugin (which was causing some runaway memory issues) with a new one. Unfortunately, I've had to enable a CAPTCHA on it to migitate the spambots.
Not much else to report. See you next week,
- Aimee (listening to the Tragically Hip - Fireworks)
Details

Written by

Webmaster Aimee
Hey, Petty people,
If you've gotten any 500 server errors in the past day or thereabouts, don't worry, I've noticed it. Currently trying to get in touch with our webhost to try to figure out the underlying cause but I've made a temporary fix that will hopefully keep it up and running for the time being.

Will update this when I have more information,
- Aimee
UPDATE (10:08 P.M. Atlantic): Webhost got back to me; it's a site issue. Have a few ideas. Will troubleshoot and update again soon.
UPDATE (10:56 P.M. Atlantic): Believe I've tracked down the issue to two outdated third-party extensions. Site seems to be working well now.
UPDATE (11:22 P.M. Atlantic): I've replaced our old comments plugin (which was causing issues) with a newer one. All the old comments are still in place, thankfully!