Details

Written by

Webmaster Aimee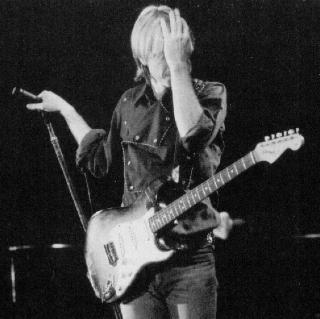 Hey, Petty people,
Seemed a good enough time as any to start the Weekly Wrap-Ups back up. I'll be posting the weekly newspaper article at the same time. Here's the first one:
"But being the American institution they are, Tom Petty and the Heartbreakers can afford to make the rules. Their set, which drew long and hard from the new album, 'Wildflowers,' featured the band with little more than a few candelabras perched behind them and Persian rugs beneath their feet."
Anyways, some news for you:
Quotes! It's been in place for a while now, but at the bottom of the our main page is a new box featuring quotes from various articles. Still adding them, so keep an eye open for new ones.
Tour Dates! Been filling out the Tour Dates and Setlists page as well. Along with setlists, it now includes links to reviews of the shows.
Subject Index! This one's nowhere near ready, and I'm not sure how long it'll take. Similar to an index in a book, it'll list off articles that discuss various subjects. Hopefully it'll fill in a little bit where the site search falls apart.
Tom Petty and Me! Liberty posted a review of Jon Scott's book Tom Petty and Me. If you haven't checked it out yet, now's a good a time as any.
Articles! And yes, I've started typing up articles again. I'll stick to the old schedule.
Anyways, that's all the news I've got for now. I'll be back next week with more, assuming I don't do something dumb like putting myself in the hospital.
- Aimee (listening to Stone Temple Pilots - Interstate Love Song)
Details

Written by

Webmaster Aimee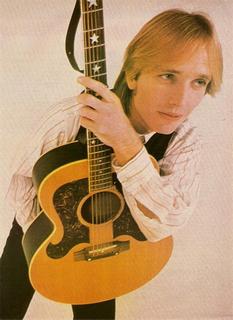 Hey Petty people,
Well, I must be doing something right, as I'm not dead yet. Morbid thoughts aside, here's some 1981 (Hard Promises tour) setlists from my concert recording collection:
There's some nice rareties on this setlist, including a few songs that I suspect have not been done since.
- Aimee
Details

Written by

Webmaster Aimee
Hey Petty people,
Today's the day that An American Treasure comes out. And three new interviews for you.
Mojo - January 2010:
"Forgiveness is the key. You have to forgive people and try to understand. That's easy to say and a lot of work to do."
Billboard - July 26, 2014:
"I went, 'Hell, is this going to happen to be twice in my life where everything I own is just wiped out?' And then I thought, 'Well, I'm OK with that.' Because things come back, but people don't."
Rolling Stone #1291 - July 13, 2017:
"The road and the studio are the only places I've ever felt completely OK. In any other life situation I'm terribly retarded."
I'm doing better than I was in the last post, but I'm pretty worn down. Trying my best to push past it. (If you want, send cute cat pictures.)
- Aimee
Details

Written by

Webmaster Aimee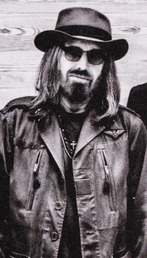 Hey Petty people!
Thought it'd be a good idea to post some articles leading up to the release of An American Treasure this week. Here's the first one, a 2016 article from British music magazine Uncut:
"It sounds maybe egotistical, but at 65 I don't mind telling you: I damn sure knew something was going to happen with Mudcrutch. Why? Because we were better than anyone else. We had a real good band."
Enjoy,
- Aimee