Details

Written by

Webmaster Aimee
Hey Petty people,
Second interview for you.
"We got pretty beat up, right? Every fuckin' thing that could have happen happened, and somehow we got through it, and we kinda feel now that...I don't know what could really happen to us that could fuck us up like that. So in that sense, professionally I feel more secure."
- Aimee (listening to Black Mesa Soundtrack - Surface Tension 2. I love video game soundtracks!)
Details

Written by

Webmaster Aimee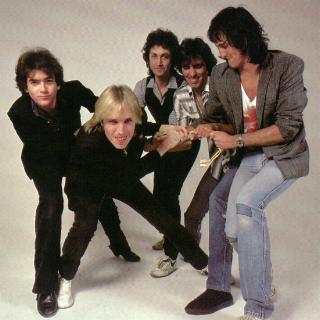 Hey, Petty people,
Been a while since I put up some articles. So I plan to put up an interview every day from now until Friday. Keep an eye out for them.
So here's one to get started with:
"Really, all I cared about was blowing my bandmates' minds. I was their younger brother. All I wanted was for them to go, "That part is so cool!" I just wanted it to be amazing. And, really, it was. Those records...they just sound so good, the drums, the songs."
- Aimee (listening to Half-Life Soundtrack - Nuclear Mission Jam)
Details

Written by

Webmaster Aimee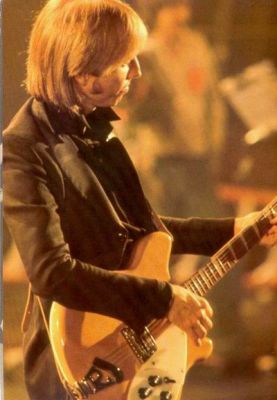 I've been superbly lazy about posting these weekly wrap-ups. Sorry. 
Anyways, you've likely heard about Tom Petty: An American Treasure. Exciting stuff. If you use the coupon code TR45URE when preordering you'll also get a download of the Official Live 'Leg. Don't forget to check out the video for Keep a Little Soul.
Anyways, for the weekly wrap-up:
We're looking for your photos! 
I'm always looking for good-quality, non-watermarked images for the Weekly Wrap-Up and Update posts. If you have any you'd like to see up there, send them along. We'll give you a thanks in the post.
Meet the Archivists coming soon!
Well, I hope.
That's it for this week. 
- Aimee (listening to Tom Petty and the Heartbreakers - Keep a Little Soul).
Details

Written by

Webmaster Aimee
Hey Petty people,
A bunch more setlists for you. Well, a whole tour's worth.
I borrowed the news image from this page. It's a nice picture.
- Aimee (listening to April Wine - Waiting on a Miracle - can't find the album version on YouTube?)
Details

Written by

Webmaster Aimee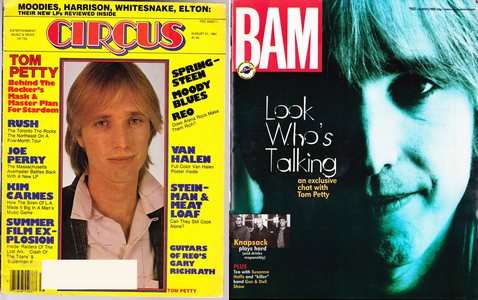 Hey Petty people,
So there's a mysterious timer on TomPetty.com, and 17 hours to go. Doubt I'll be sleeping tonight.
Anyways, to keep the rest of you occupied while you wait, here's four interviews, from four different decades. (I forgot the 2000s.) Thanks to Sue Reaney for the magazine scans!
Sounds - May 27, 1978
"I don't have an attention span much longer than three minutes. I get bored if something doesn't happen. I don't like any dead space at all."
Circus - August 31, 1981
"I was fired from every job I ever had. I just couldn't take 'em seriously."
BAM - February 7, 1997
"It's really hard to write a good song. It's got to be something believable enough for me to sing with a straight face; if I can't believe it, then I can't expect anyone else to."
Rolling Stone #1215 - August 14, 2014
"It's funny how, in the moment, you don't know all you're seeing. People want me to explain me. I don't know me that well sometimes. I'm not sure I want to."
- Aimee (listening to The Guess Who - Share The Land)