Details

Written by

Webmaster Aimee
Hey Petty people,
a couple of new interviews for you - two magazine, one audio. 
Record - January 1983
In which Tom talks about Long After Dark, fans' expectations, keeping his songs honest, and his working relationship with Jimmy Iovine.
Pulse! - April 1999
In which Tom talks about Echo, ambiguity in lyrics, his love affair with Los Angeles, and a possible Wilburys reunion.
Interview with Tom Petty - July 1, 2007
In which Tom talks about the Wilburys, Chia pets, King of the Hill, and the deluxe edition of Highway Companion.
Hope you enjoy. Would be nice if you left a comment, too.
- Aimee
Details

Written by

Webmaster Aimee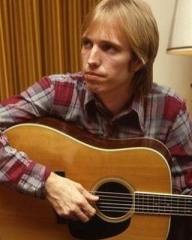 Hey Petty people,
Thought it'd be a good idea, every Monday, to do a weekly wrap-up—a sort of status report on what Liberty and I are up to in regards to the Archives. Eventually, I'd like to expand on this concept a bit more, but for now let's keep things simple. "Don't bore us, get to the chorus."
If you're on Facebook, Liberty will keep you up-to-date. But if you're not, here's a RSS feed for the Site News. Just put the URL into your preferred RSS reader and you'll get updates.
Details

Written by

Webmaster Aimee
Hey Petty people,
Aimee here. Some of you probably remember me as the original founder of the Archives, and hopefully some of you will be glad to see me back (with a bit less temper too). If we haven't been acquainted before, pleased to meet you.
Anyways, not long ago Liberty contacted me because the Archives was continually going down. I drilled into the grimy inner workings of the site, tweaked a config setting here, examined some logs there—and the results weren't exactly what you'd call optimistic. The site was bursting apart at its seams.