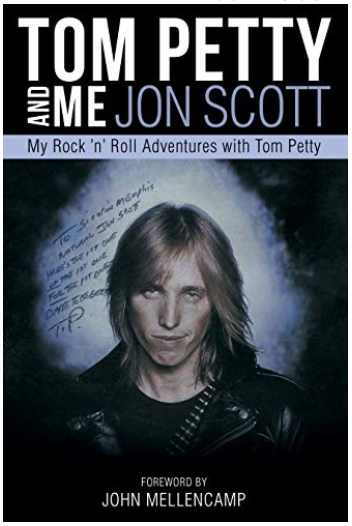 A lot of people are wondering who Jon Scott is and how he knew Tom Petty well enough to write a book called Tom Petty and Me. Scott is from Memphis, Tennessee and moved to Los Angeles to work in the music business. He was a promo man for ABC records. Tom Petty and the Heartbreakers' first record was released at the same time as many other records and didn't have a fighting chance. It wasn't promoted like it should have been and eight months after its release, Jon Scott found it in the bottom of a closet in his new office. Out of burning curiosity, he played it. And of course, he loved it. Jon Scott singlehandedly took it upon himself to promote the record in his spare time. It's very possible that, if it weren't for Jon Scott, no one would have ever heard of Tom Petty and the Heartbreakers.

Tom Petty and Me is a short autobiographical book (181 pages) focused around Scott's interactions with the music industry and Tom Petty. It is his first book, but Scott's voice is succinct, conversational, and enthusiastic; it defines convention by using many exclamation points, further encouraging the conversational style. The chapters are short and it is easy to read in an evening or two.
It is a unique glimpse into Tom's career and life from Scott's perspective. There is nothing surprising or intimate about this account, rather, it feels like a friendly conversation about a man who inspired so many people. The highlight of the book is the insight into Tom's obsession with his fax machine. The scanned documents of Tom's handwritten faxes and doodles to Scott are heartwarming. This book offers unique insight into what Tom, Jon Scott, and Tony dealt with on a regular basis to help promote the band and albums.
Tom Petty and Me by Jon Scott is available at tompettyandme.com and the ebook/kindle version is available on Amazon.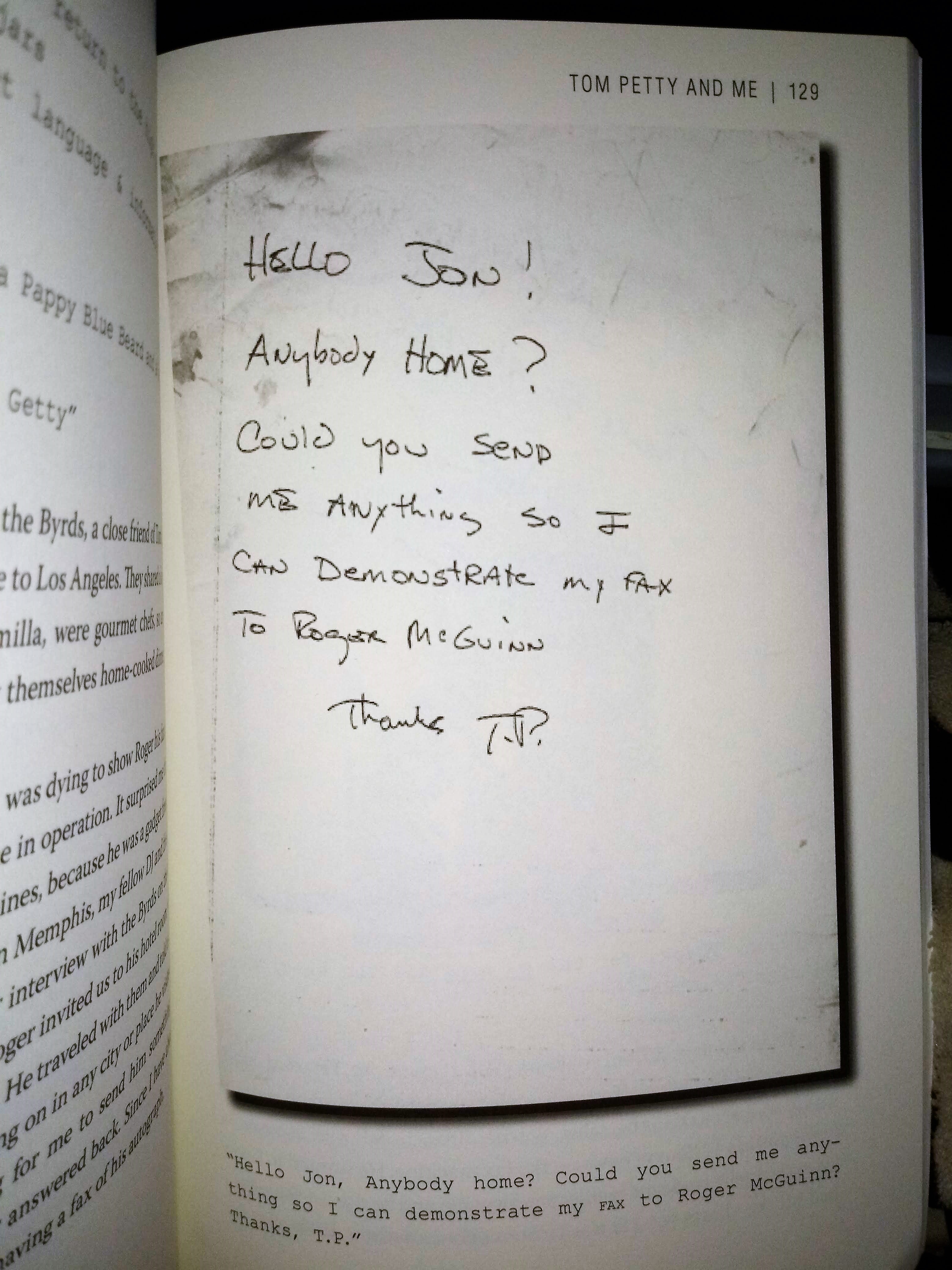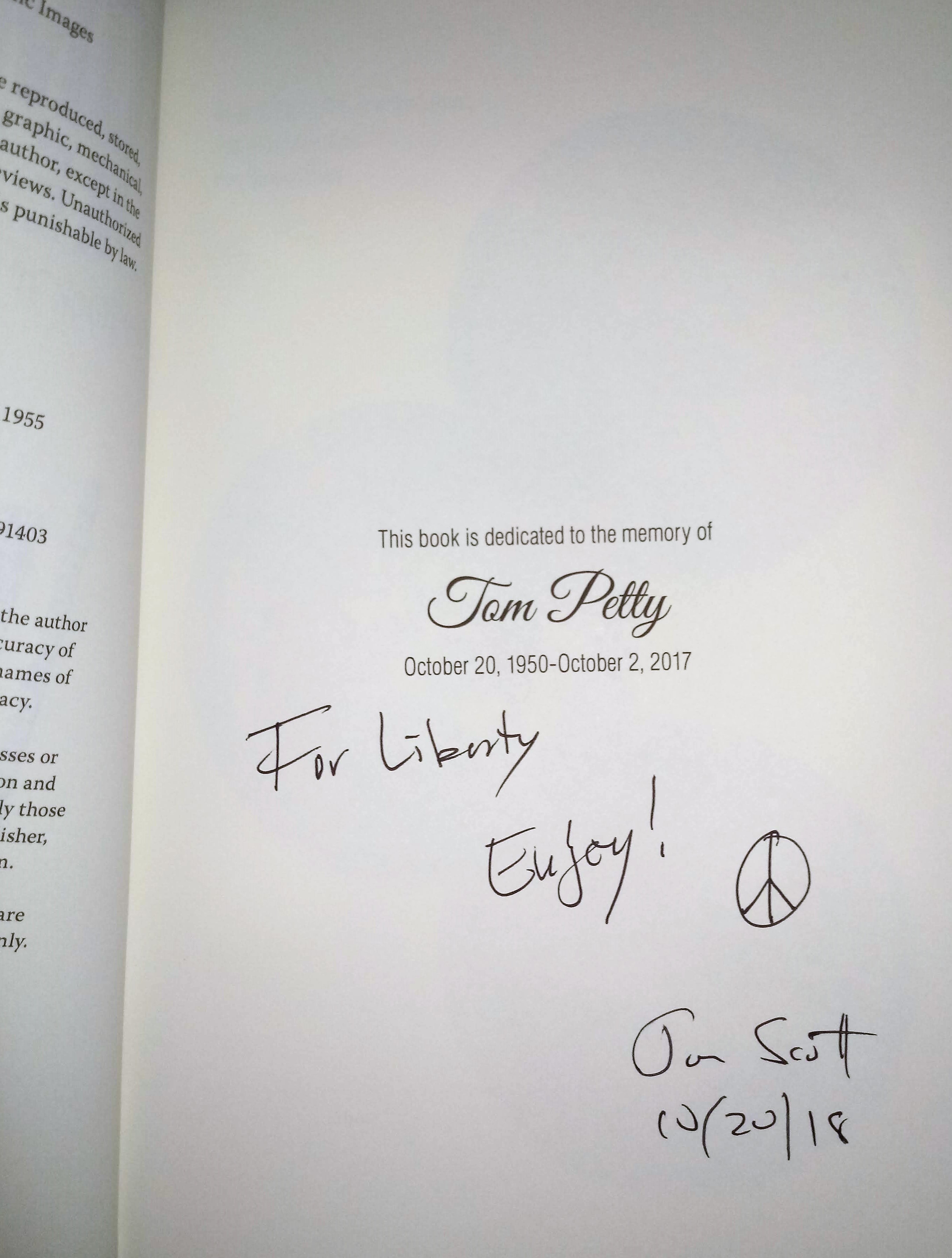 Above, left:
A fax from Tom Petty to Jon Scott which reads,
"Hello Jon, Anybody home? Could you send me anything so I can demonstrate my FAX to Roger McGuinn? Thanks, T.P."
Above, right:
My copy of Tom Petty and Me. Scott is selling the paperback for $19.76 (the year the band was established) and autographed all of the pre-ordered copies on Tom's birthday.
{jcomments lock}