Wildflowers is one of Tom Petty's most beloved albums, set to have a deluxe re-release in 2015 (2016 hopefully) titled Wildflowers: All The Rest.
When the album was released in 1994, it received a four star review from Rolling Stone and a heartfelt line which still rings true today:
"Wildflowers is worthy of that long-standing impact — and evidence that this American boy is moving through middle age with all the gusto and poise that his admirers have come to expect."
Now that Tom Petty (and the Heartbreakers) are reaching what you might call pensioner/social security age, it is time now that those babies born the same year as Wildflowers, are now old enough to drink.
Wildflowers erupted just before Tom Petty and the Heartbreakers joined Rick Rubin and Johnny Cash to work on their American Recordings series. Rick Rubin, who also produced Wildflowers, aided in giving the songs their stripped down, natural feel.
Their next project, Songs and Music From She's The One, a soundtrack, has a few songs leftover from the Wildflowers album. It was just easier to reuse older songs. Tom was only given a month to complete the soundtrack and he was separating from his wife.
Wildflowers was also a steppingstone for the Heartbreakers as well, despite being a solo album. Steve Ferrone joined the band as their new drummer. He began recording with Tom Petty for the Wildflowers album, his first live Heartbreakers gig being 28 February 1995 in Louisville, Kentucky.
There is still muddled information about whether Stan Lynch left the band or was fired, it was time for both parties to move on in their own musical direction.
Although Steve Ferrone was brought in to audition and later play drums on Wildflowers, that didn't stop Tom Petty from bringing in Ringo Starr to play drums on "To Find a Friend."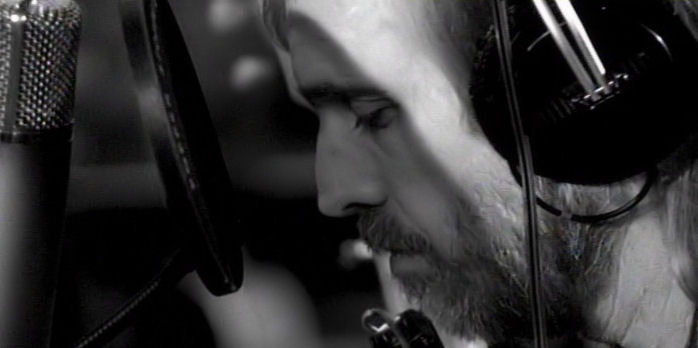 "Tom Petty and the Heartbreakers were in between drummers when they recruited Dave Grohl for Saturday Night Live in 1994. The band performed "Honeybee" and "You Don't Know How It Feels," and Petty enjoyed playing with Grohl so much he allegedly offered the drummer a full-time spot in the band. Grohl turned down the offer to start the Foo Fighters, but he remains a fan to this day. "I can't think of any band that sounds like Tom Petty and the Heartbreakers," Grohl later told documentarian Peter Bogdanovich. "He's just a badass." (RS).
Tom Petty also wrote the song "Leave Virgina Alone," which was recorded by Rod Stewart for his album A Spanner in the Works.
The single "You Don't Know How it Feels" has the particular line, "I woke up in between a memory and a dream," which was sometimes sung live as, "I woke up in between a mattress and a limousine."
This song also faced censorship for the word "joint," mentioned in the chorus. In many versions of this song, the word is simply reverse in the recording, (tnioj).
Wildflowers album was supported with an extensive tour in 1995:
Concert Review: Tom Petty shows Star Lake crowd it's good to be 'king of the road'
By Jeff Yoders
Observer-Reporter — August 28, 1995
"Tom Petty and the 95 version of the Heartbreakers took stage about 8:30 p.m. The played 23 sounds, a long set by anyone's standards. "I hope you don't wanna get home early tonight, cause I'm gonna play a lot of songs," warned Petty. "If you have to be home early tonight, write a note for your mom and I'll sign it," offered one of the world's best rhythm guitar players."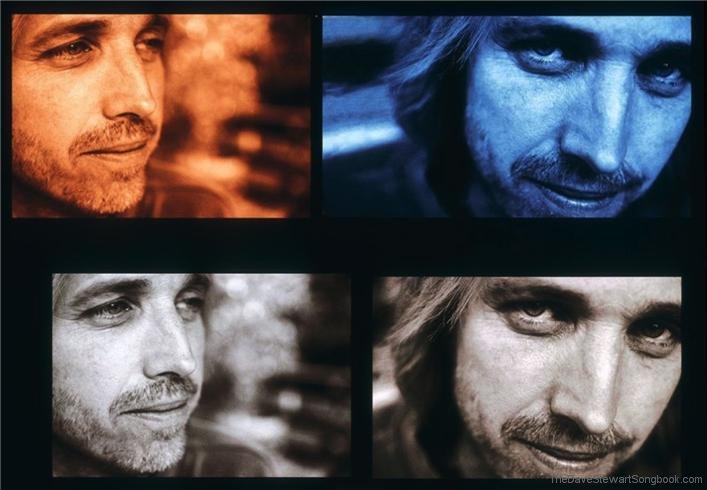 With The Live Anthology release in 2009, a documentary titled 400 Days was included in the box set.
This was a artistic documentation of the 1995 "Dogs With Wings Tour."
Tom Petty On the Road: This is how it feels
By Fred Schruers
Rolling Stone #707 — May 4, 1995
"But now Petty's wife, Jane, has proposed bringing their 120-pound shepherd, Enzo, on the road. "Do you want to deal with him every morning at dawn?" he asks her. "Every morning when the sun comes up?" Still, it tells much about Petty that he said reflexively on Day One that Epstein's Dingo could come onstage "if he wants to." Doesn't Petty know that you should never share the footlights with kids or dogs? "They just gotta take us as we are," he says. "And that dog's part of Howie's life."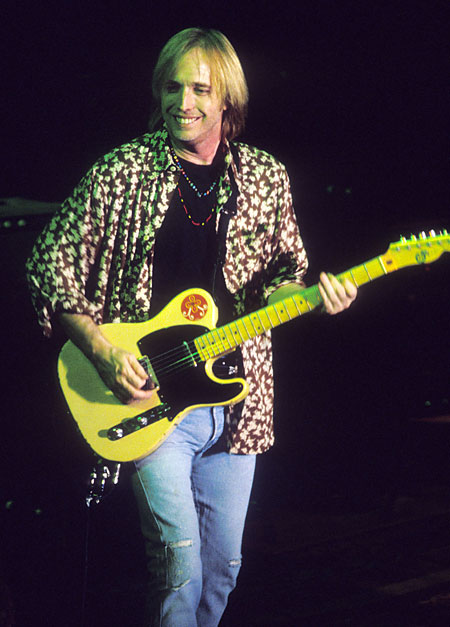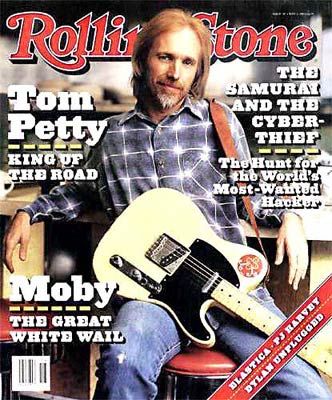 ...Happily wrung out after a Chicago show where the encore included the Slim Harpo-style grunge of "Honey Bee" ("Lust is a strong drug") and the farewell lullaby of "Alright for Now," Petty sizes up the pilgrim's progress in which Wildflowers is a chapter: "I can still get very angry and be very cynical. I have to really work on that. Because I am wise enough now that I know that's a waste of time, that cynicism really doesn't advance the project. It's like pessimism. It offers nothing.
"'Good to Be King' is real central to what I was thinking," Petty continues, "how people get so obsessed with that drive to be king, to be wealthy or powerful, as if that might solve their problems. But it's nevertheless kind of an instinct that we all seem to have.
"It's also just a big daydream," Petty says. "Maybe a man's king when he's fallen in love and raised a family. Maybe that's the greatest reward there is in life." He allows himself a last wry smile. "And, strangely enough, available to anyone." (RS)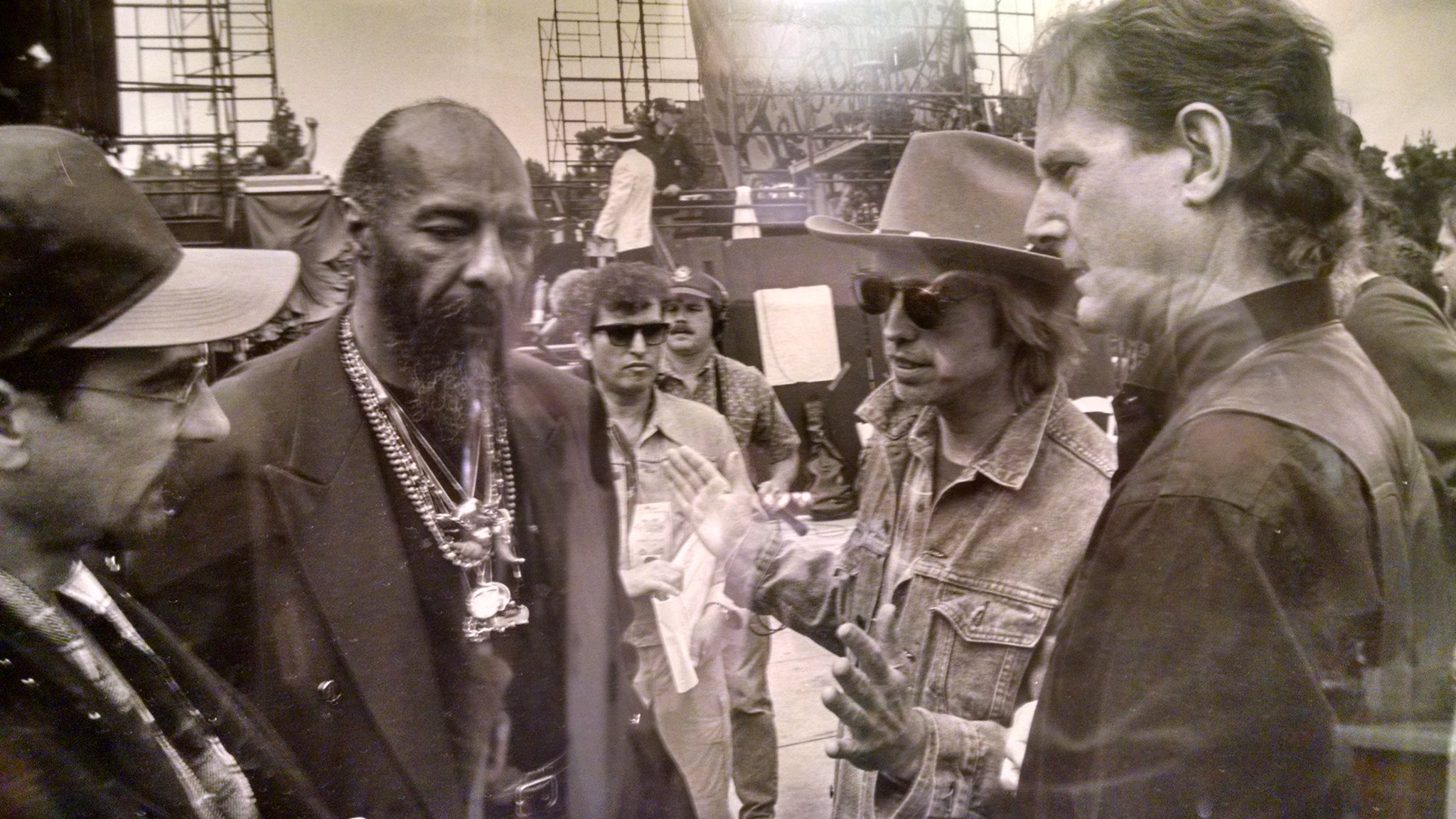 Tom Petty and Roger McGuinn at Troubadours of Folk festival at UCLA in 1994.